Spotlight
Paris Hilton Got Freaky For Ne-Yo In Vegas (PHOTOS)
| | | | |
| --- | --- | --- | --- |
| Wednesday, 02 June 2010 01:10 | | | |
Posted by:
BlogXilla
Paris Hilton did a medley of sexy dancing for Ne-Yo as he sung Miss Independent to Paris Hilton on stage in Vegas. According to a source Paris Hilton almost mooned the crowd with her dancing. , "Paris performed a rather raunchy routine which involved pulling her short gold and black dress up and almost showing her backside to the audience at the Las Vegas club."
If you've ever seen Paris Hilton's booty than you know what it's like to stare at something that should only been seen with your eyes closed. Paris Hilton tweeted "So amazing last night when Ne-Yo took me onstage during his performance of my favourite song Miss Independent. I love when lyrics ring true."
::PAGE::
**NEW VIDEO** GUCCI MANE "911 Emergency" (VIDEO)
| | | | |
| --- | --- | --- | --- |
| Wednesday, 02 June 2010 01:10 | | | |
Posted by:
The Decider
Welcome home Gucci Mane, the Atl rapper is back on the scene and he's back with a vengeance so just get out of his way and let Gucci be Gucci. In his latest venture "911 Emergency" is vintage Gucci, being icy, cars and clothes.
In his return to the scene Gucci is embracing his new found freedom and he is showing it, in this new video, "911 Emergency", Gucci steps out in style, the opening scene he steps out of a new Maybach with one of the finest women we've seen in a minute, reports are that it's Gucci's new girlfriend. Either way Gucci is a free man and he is enjoying it, check out Gucci's new video "911 Emergency" off The Burrprint 2 HD.
CLICK NEXT TO VIEW GUCCI'S NEW VIDEO "911 EMERGENCY"
::PAGE::

GUCCI MANE "911 Emergency" (VIDEO)
Michelle Obama, A Yogi? (PHOTOS)
| | | | |
| --- | --- | --- | --- |
| Wednesday, 02 June 2010 01:10 | | | |
Posted by:
The Decider
Michelle Obama never seems to surprise us. The First Lady not only gets kids to get up and move through her "Let's Move" program, but it seems she has now become a Yogi. Healthy living takes place in the mind and the body so when you take care of both you will become a healthy person. Michelle Obama is most definitely leading by example.
Yesterday with Sen. Harry Reid at the Red Rock National Conservation Area in Las Vegas, the First Lady stretched and exercised with junior rangers and did a little mountain climbing. It seems that we can now add mountain climbing to the First Lady's resume.
Either way, take a look at Michelle Obama moving mountains.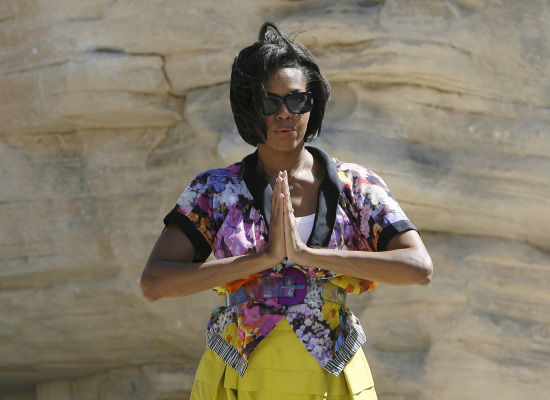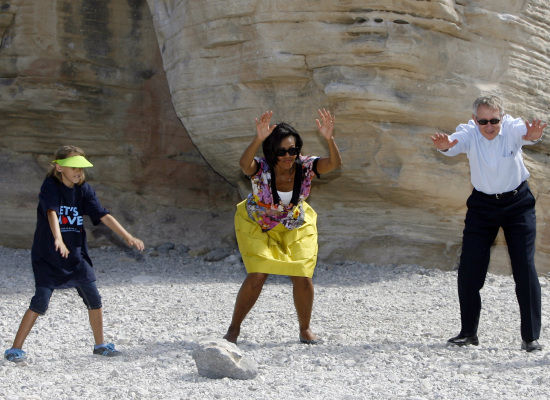 ::PAGE::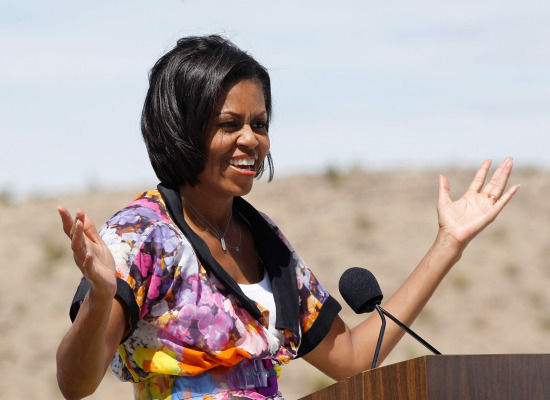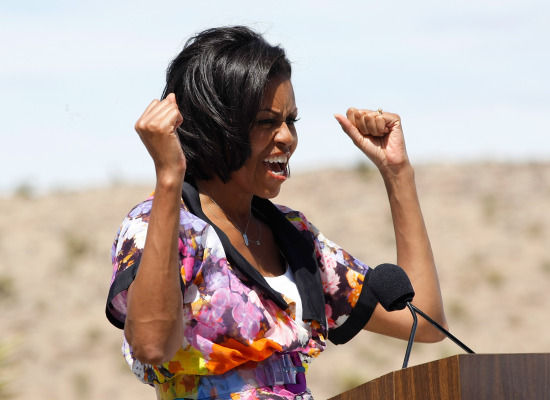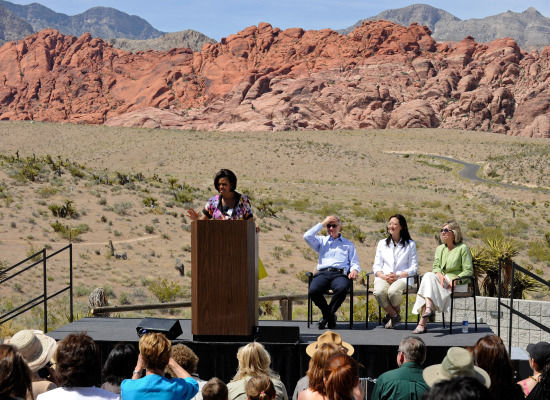 ::PAGE::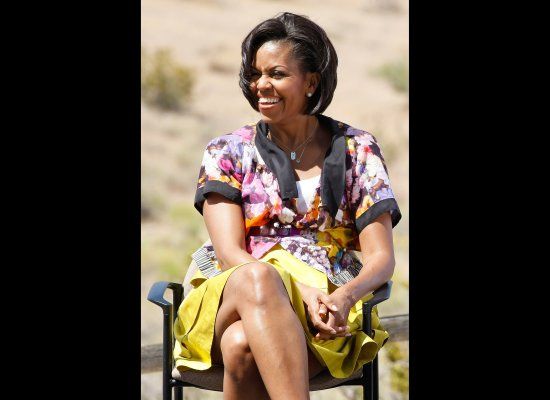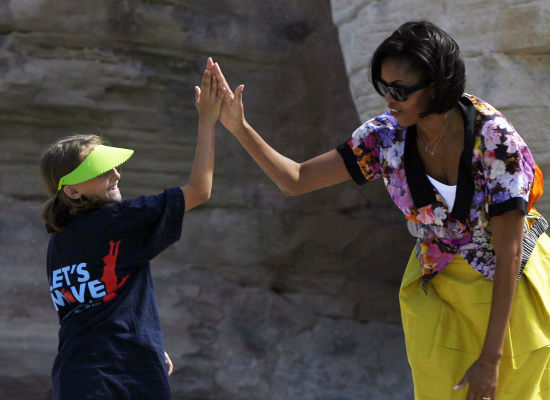 ::PAGE::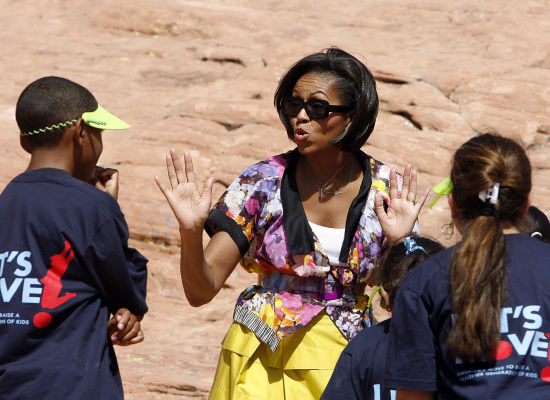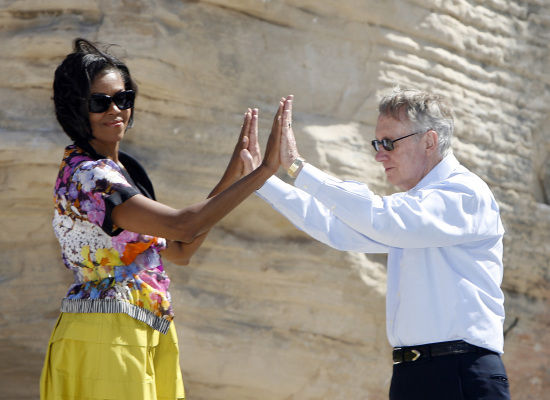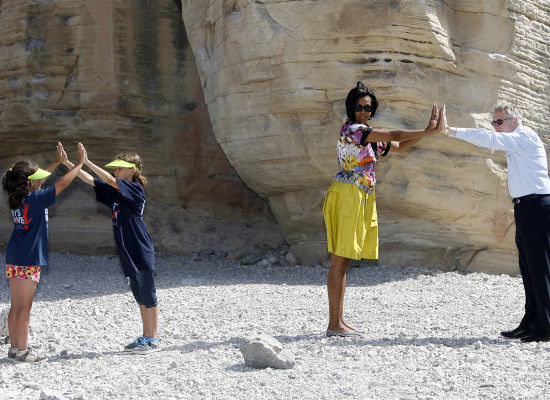 Page 11 of 11